Prestigious project : Victor Hugo's birthplace – Besançon (25)
In 1932, the town where the author was born became the owner of the building. It was not until 2013 that Victor Hugo's birthplace opened its doors to the public.
It was on this occasion that a complete renovation of the premises took place, including the creation of a grand walnut staircase with the names of the author's works engraved on the risers.
A historic project
The constraint for this project was to reconstitute a parquet floor reminiscent of 19th century woodwork. The skirting boards and wood panelling were retained, and the floor covered with solid hard walnut parquet. A grand staircase was created in the same wood. The authenticity of the building has thus been preserved.
Client: Besançon City Council
Architectural project manager: Aau lhomme et Nectoux
Installation : VD Joinery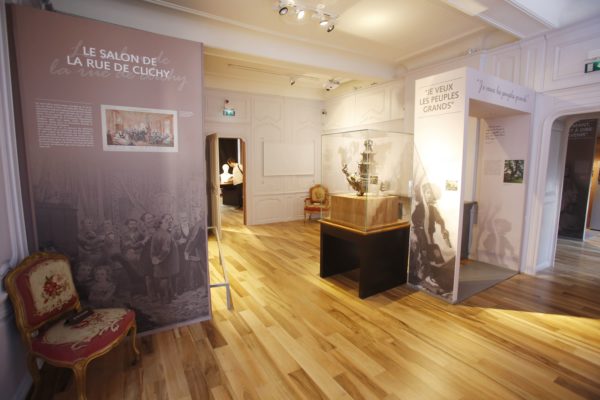 Description of the prestige project
Date of works: opening in August 2023
150 m² of walnut parquet flooring
Dimensions: 22 x 130 mm, lengths up to 1,500 mm
A solid walnut floor delivered unfinished, with a satin-finish varnish in 3 coats applied on site after installation.
Glue-down installation, straight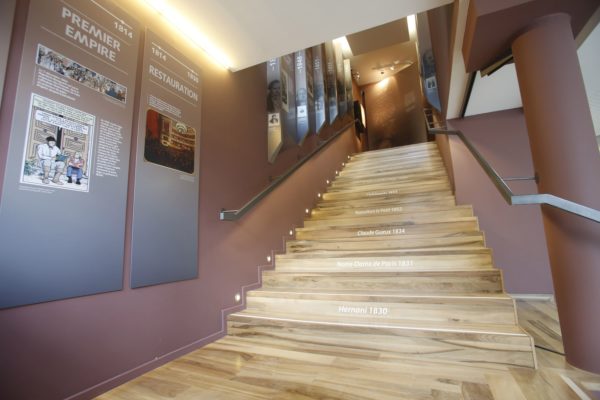 A 22-step staircase in solid walnut to match the parquet flooring
The characteristics of the solid walnut staircase :
22 solid walnut steps to match the parquet flooring
Steps 290 mm wide, 2.10 m long and 40 mm thick
18 mm thick risers
Engraved risers